EDDIE GONZALEZ
Eddie is a writer, actor, and producer based in Houston, TX; co-founder of the Latino theater group, Grupo de Teatro Índigo, and indie production company, Dos Caras Entertainment. He has written stageplays, film scripts, monologues, and web-series.
He also manages his time as an HIV advocate, and uses his talents to better grasp his community and educate on everything related to HIV through the arts. He was tested positive in 2010 when he was literally in his deathbed. His health had deteriorated, lost an extremely, and his immune system was weakened– well, his CD4 count was down to 33. Anyone who has less than 200 CD4 cells, or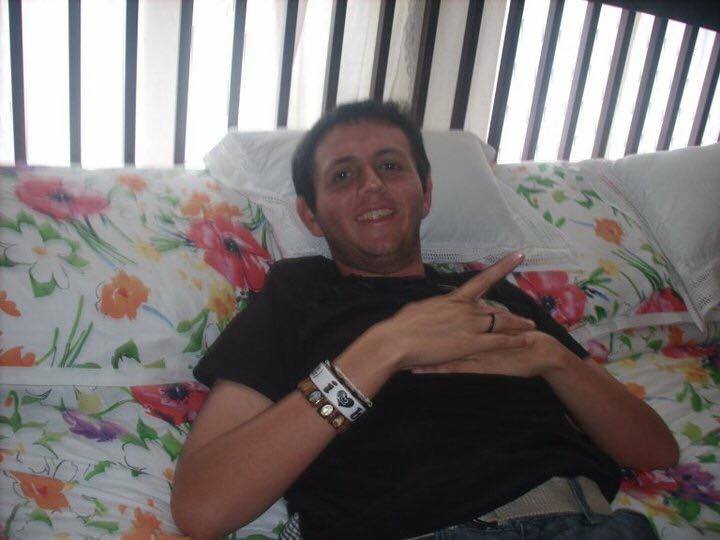 a CD4 percentage less than 14%, is considered to have AIDS according to the US Centers for Disease Control.
He dedicated two years to better his health, and raise his T-Cells, minimizing his viral load, but he faced a new challenge; finally coming to terms that he will be living with HIV for the rest of his life. Depression was sneaking in his life, and he needed to do something before he lost himself in the darkness.
He opened up, and slowly started to disclose his status. He wrote a short play, 'Estigma Sero'positivo', based on some events he had to face with stigma. It was presented on October 15, 2012 during the National Latinx AIDS Awareness Day, held by FLAS Inc., and during a LIVE interview with Telemundo he disclosed his status.
He worked his way as an activist, and soon became an advocate fighting for equity and in equality. He joined the Greater Than Aids family when he was casted to star in the Latino Campaign, Somos Familia (We Are Family).

Having worked nearly ten years with the local theater environment, and all his written work produced, Eddie has become known to bring original and controversial subjects, hiding behind the taboo, to light. His hope is to bring a thorough message across; like with his theatrical plays:
'Prejuicio' – the homophia that brings hate crimes to light, as individuals try to find acceptance with their sexuality.
'The Bride That Never Was' – a tragic comedy that sheds light on mental health, and the effects of child abuse and bullying.
'Stigma Seropositive' – based around HIV stigma and discrimination. This was presented at the annual United States Conference on AIDS in 2013.
These are a few of Eddie's plays, but his most recognizable written work, internationally, is the popular web-series, FlasNovelas; an anthology of stories based on true events that showcases the hardcore truth on drug abuse, violence, hate, HIV, Transphobia, etc.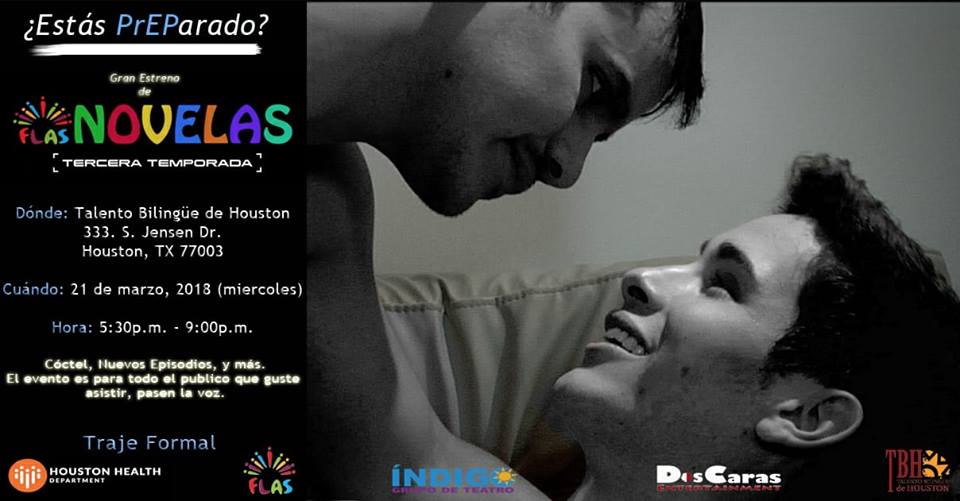 FlasNovelas has been presented at the CDC National HIV Prevention Conference in 2015, United States Conference on AIDS (USCA) in 2016, at the theater America Cinemas Houston, Talento Bilingüe de Houston, and we will return to USCA 2018 to present our Third Season.
Eddie is a fighter who simply wants to spread positive attitudes. That's why he expresses his own slogan:
"If you're positive… you cannot be negative".